Prof. Reza Asgari
Head, School of Nano Science
Director, Condensed Matter National Laboratory
Faculty Member, School of Physics, IPM
Research Interests
He has been working on a number of problems in the challenging arena of quantum many-body physics, especially on two-dimensional materials namely graphene, transition metal dichalcogenide and phosphorose systems. He is interested in many-body physics by carrying out the physical quantities of many body problems and specially the transport properties of hybrid two-dimensional crystalline materials. Furthermore, cold dipolar atom gases have attracted a lot of his attention due to the novel anisotropic and long-range character of dipole-dipole interactions. He is also working on one- and two-dimensional dipolar Fermi gas systems and is interested in the phase diagrams in such systems.
Prof. Nima Taghavinia
Sharif University of Technology
Nanoparticles and Coatings Lab (NCL) was established in 2004 in Physics Department, and is one of the network labs of the Institute for Nanoscience and Nanotechnology. The lab is headed by Prof. Nima Taghavinia. The target of the research in the lab is developing technologies for ink-based fabrication of solar cells. In particular we work on:
► Solution Processed CIGS and CZTS Solar Cells
Developing inks and processes for efficient and scalable fabrication of CIGS and CZTS solar cells.
► Perovskite Solar Cells
Materials and processes for stable and scalable perovskite solar cell fabrication.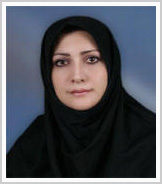 Dr. Soodabeh Davaran
Tabriz University of Medical Sciences
Dr Soodabeh Davaran is associate professor of Medicinal Chemistry in Faculty of Pharmacy in Tabriz University of Medical Sciences. She has got her MSc in Organic Chemistry in 1990 and her PhD in Polymer Science in 1996 both from faculty of chemistry in Tabriz University of Medical Sciences-Iran.
Dr Davaran currently teaches Organic Chemistry, Polymer, Synthesis of Organic Chemistry and Medicinal chemistry (Drug Synthesis). She is a member of Iran Chemical and Engineering Society. She has been selected to be included in the first edition of "Who's Who in Plastics and Polymers", James P Harrington, Editor in chief, Society of Plastic Engineers, Technomic Publishing Company Inc, Lancaster, Pennsylvania, USA.
Dr Davaran has gained First Rank of 9th Razi festival in Pharmacy (Basic Sciences Research), 2003; Dec, Tehran-Iran. Also she has been selected amongst best researchers of Research Centers of Tabriz University of Medical Sciences, December 2003 and of Drug Applied Research Center of Tabriz University of Medical Sciences, December 2004.
Dr. Mehdi Neek-Amal
Shahid Rajaee University
Research Interests:
Condensed Matter
Dr. Mona Alibolandi
Mashhad University of Medical Sciences
Assistant Professor of Medical Biotechnology, School of Pharmacy & Pharmaceutical Sciences Research Center
Research Interests
Targeted drug delivery
Controlled Release
Self-assemble structures
Hybrid Materials
Dr. Pezhman Sasanpour
Associate Professor
Medical Physics & Biomedical Engineering Department,
Faculty of Medicine, Shahid Behesti University of Medical Sciences
Resident Researcher
School of Nanoscience, Institute for Research in Fundamental Sciences (IPM)